Our superhuman Adam Lambert recently had to cancel a concert due to having strep throat. Although the calculation is sad on a sold out venue, its most important that Adam didn't do any permanent damage to his vocal chords. He has been working flat out for the last two years on his album, Queen tours and personal promo tours. It is hardly surprising that something had to give, reminding him (and us) that he is only human.
However even in his illness Adam had something to gift his fans while he recovered. This time in the brand new song Welcome to The Show ft Laleh. A song which is NOT on his The Original High album, not even the bonus tracks edition. Leading the Glamberts to wonder if a new edition of TOH is on the way. At 14 tracks extended edition it did feel rather short, compared to the 18 of Trespassing deluxe. With all the rumours and press on other tracks Adam is working on with artists it would be great to have an album just containing all his coabs. We are still waiting for the other three tracks he worked on with Avicii and Nile Roger's. As well as for the full Can't Go Home with Steve Aoki.
With Welcome To The Show, we see Adam turn back the clock to his earlier music releases. Giving him the most raw, honest and authentic to himself sound we have seen since FYE. A catchy beat, good lyrics rung with a deep raw emotion. I am not a fan of Adam working with female singers as they can never stand up to him vocally. He always has to dial down his talents, to not over shadow. Which he does willingly every time. However Laleh blends perfectly with his vocals, bringing the song to a deeper meaning.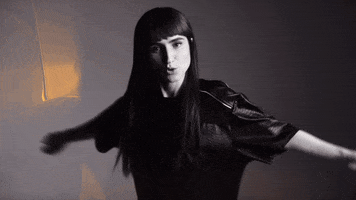 Not only do we have the lyrics of the song, speaking of how deeply he enjoys the connection between himself and the Glamberts when he is on stage. Entertaining them to the best he can, letting their love drive him to work harder, give more to make the performance even better. Glancing over how he over thinks, worrying about things. It's hard to say how your own thoughts can hurt you…
Cut with undercurrents of Adam singing about one special person. Letting them in to share all of it with him. Clearly someone who means a lot to him, whether it be as a friend/lover or family member. Listening to the words for the fourth play now. It almost sounds like he is entertaining for the masses, but also for just this one person he knows is out there watching him. I'm gonna let them stare, I'm gonna let you in, I'm gonna let them in. Perhaps as the tour continues we will find out who this person is. However I can understand why Adam would want to hide them away from the press giving how the papers go crazy every single time he has as much as a photo taken with a man.
Either way this is a breath taking song, a real ear worm which should do very well in the current market. I can already see that it will be popular in the bars and clubs this summer. Just the right kind of beat. I look forward to seeing Adam debut it live on American Idol tonight.
Credit to @angel_nDisguise for the full lyrics
Sarah Beth James
Editor/Owner