Here's a new thing that I'm going to be doing. Every week, I'm going to watch Scream Queens express from the US, and do some power rankings based on the episode I've just viewed.
If you're not in the know, Scream Queens is a satirical comedy-horror show set in a US college. Created by the creator of Glee, Ryan Murphy, this show takes 'those' stereotypes that we're so familiar with, and both subverts and adheres to them.
We follow Grace and Zayday, two college freshmen, as they navigate the intricacies of college and sorority life as they try to find out who is killing the members of their chosen sorority, Kappa Kappa Tau.
Here's the trailer.
The first season of the show is definitely worth seeing, if you haven't seen it already.
The second season, by the looks of things, takes the three 'mean girls' from season one; Chanel (Emma Roberts), Chanel #3 (Billie Lourd) and Chanel #5 (Abigail Breslin) and places them in a hospital setting. Think of it as a satirical Grey's Anatomy but with even less medical knowledge. It's funny, it's self-aware, and it's just plain worth watching.
This week, we learn the backstory of the characters, and discover the new Big Bad - a green swamp monster with a penchant for bloody murder. Cecily Strong plays the Victim of the Week, a woman who has come to the hospital to be cured of hypertrichosis, and ends up leaving in a body bag.
The Power Rankings
This is the part of the show where I rank the main characters of Scream Queens in whichever way takes my fancy, week by week.
1: ZAYDAY WILLIAMS
She's back, she's badass, and she's working three jobs to pay her way through medical school.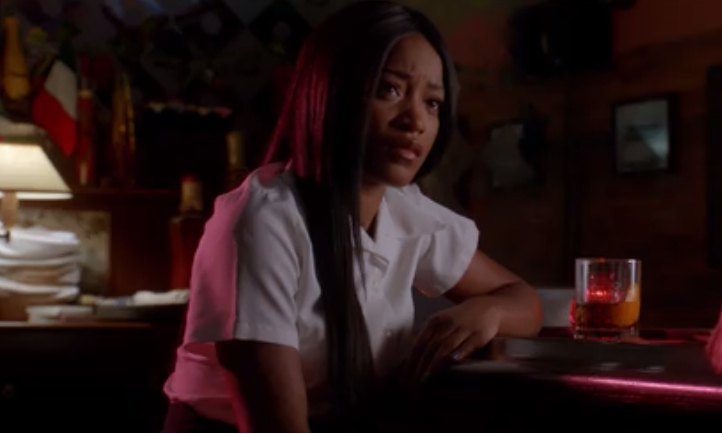 Zayday Williams is the sort of girl who your mother would disown you for. The clear empathic heart of the show, she is the one that you're supposed to vouch for. Not much to say about her this week, except that she's (rightly) very upset when the Chanels start working at the hospital.
I feel for Zayday. She doesn't deserve what she's put through.
2: WEREWOLF LADY
Although she's not going to be a recurring character, the lady with hypertrichosis (werewolf syndrome) was a highlight this week. I love Cecily Strong from her Saturday Night Live days, and although she won't be coming back, it was nice to see her play someone that wasn't her usual.
3: CHANEL #3
Played by Billie Lourd, Carrie Fisher's daughter, Chanel #3 was always one of my favourites of season one. As one of the few pansexual characters on television, her character provides some LGBTQ representation that this show desperately needs. Also, she's a stunning woman and I enjoy seeing her on TV. Sue me.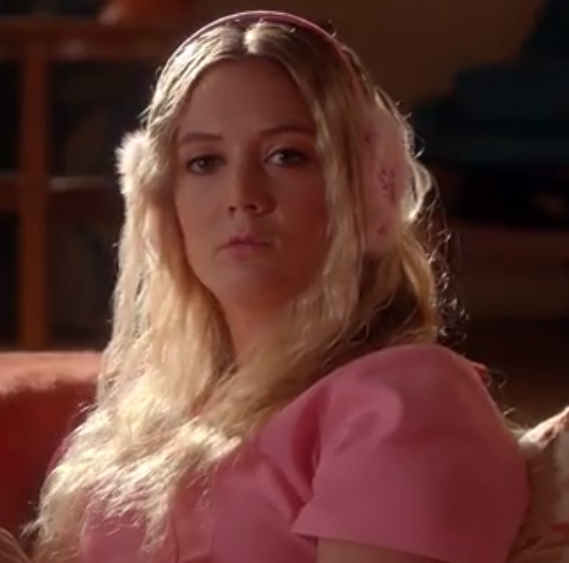 This week she hooks up with Cassidy Cascade (Taylor Lautner). Fair enough, girl, I probably would too.
4: CATHY MUNSCH
Played by yogurt enthusiast Jamie Lee Curtis, Cathy Munsch is the vaguely-homoerotic new new-wave feminist that we all love to hate.
Personally, I enjoy Munsch's blatant cynicism. It is a perfect foil to Chanel's faux-sincerity.
She's retired from teaching and become the owner of a hospital in this season.
How? We don't know, but magic is a probable answer.
5: CHANEL
She hasn't learned anything since the last series, even though she and her little pals were nearly convicted for murders (that they didn't actually commit).
Irreconcilably harsh and horribly rude to everyone, Chanel's character arc has apparently gone out of the window.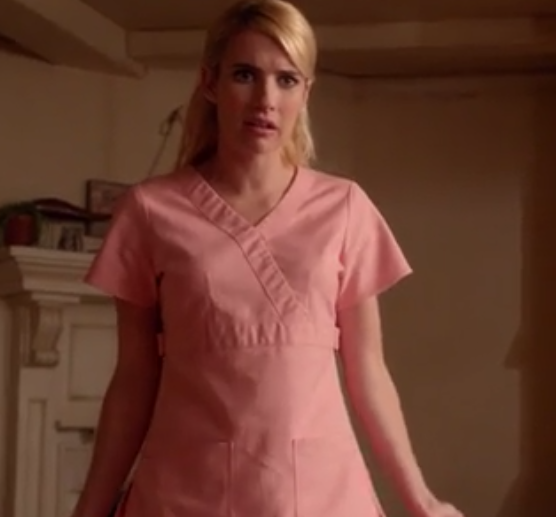 Highlight of this episode was her stripping down to just her underwear when she sees Dr Brock Holt (Jon Stamos) in the shower. The scene is perfectly comedic, and just a good time.
She's still really annoying, though.
6. Dr CASSIDY CASCADE
Taylor Lautner takes on a comedic role for the first time in ages. A total beefcake, Dr Cascade is one of those TV doctors that got their medical certificate through the internet.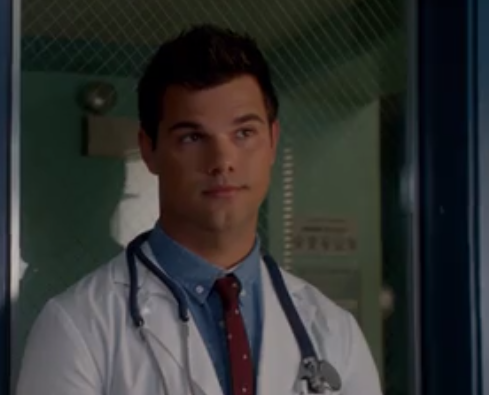 He might be vaguely-attractive, but he'd probably accidentally kill you.
I'm curious to see where Lautner takes this role over the next few episodes!
7. DR BROCK HOLT
Another new face in the show, Dr Holt is the only Doctor who has actually been to medical school. He might be attractive, but it is clear that his work almost means something to him. Obviously not that much to him, though, considering that he spends seventy percent of his screen time hitting on young women.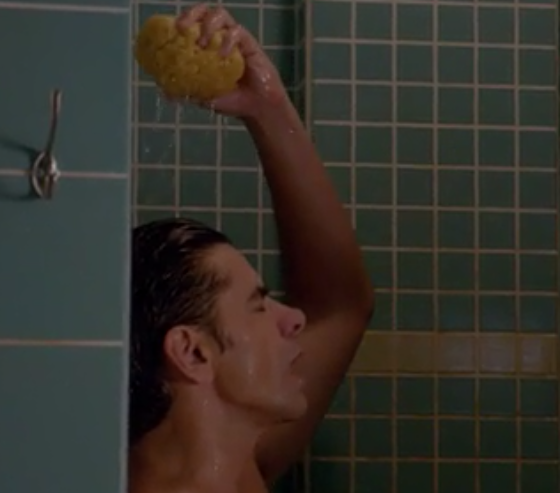 And yeah, he has a shower scene this episode. It's certainly something - if you're into men.
8. CHANEL #5
You know, usually, I like Chanel #5. She's the dumbest blonde of the dumb blondes and wonderfully naive. However, this week she was responsible for the death of the werewolf lady (although it was an accident) and I really cannot forgive her for that.
Shame on your name, Chanel #5. For shame.
--
And thus concludes the power rankings for this week. I give this episode a 3.5 out of 5, as it was a good start to the season, but the plot was predictable and didn't subvert my expectations.
Do you agree with my power rankings? Let me know below!