SPOILERS FOR THE BROKENWOOD EPISODE - "LEATHER AND LACE" BELOW.
It's like Midsomer Murders except it's funnier, more diverse, and not set in England.
Bear with me here, I know this might be a little bit niche for some of you, but The Brokenwood Mysteries is currently my favourite television show and it deserves to be talked about.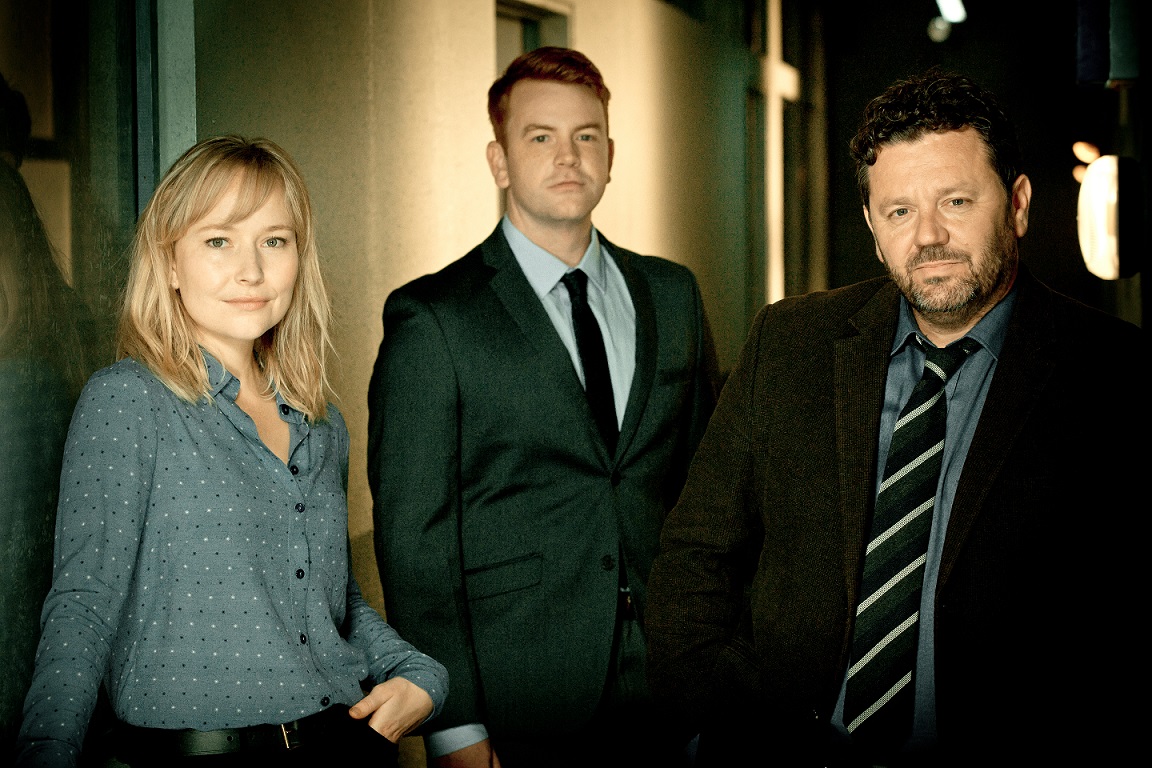 Set in the small town of Brokenwood, a tiny (fake) area just north of Auckland, New Zealand, this television show is a wonderful mix of homegrown Kiwi drama and the detective show tropes we all know and love.
We follow DSS Mike Shepherd (Neill Rea) and his two fellow Detectives Kristen Simms (Fern Sutherland) and Sam Breen (Nic Sampson) as they solve their way through the most unlikely of crimes. From murderous wine critics to death by spider bite, there's no crime that these three can't solve.
With the lush scenery of New Zealand in the background, and a fun country soundtrack, this show is not one to pass over.
Much in the style of Midsomer Murders, the episodes are two hours long, and are somewhat slower-paced than a lot of detective shows out there. That is not necessarily a bad thing. In this case, the slower pacing allows for more exploration into the world of Brokenwood and deeper understanding of the characters. This show is very character-driven, and wholeheartedly interesting.
As someone who was brought up in a town much like Brokenwood, I'm a little bit biased towards this show, but I can assure you that it is a quality watch.
What I love about Brokenwood is that things are rarely resolved with gung-ho attitudes. The detectives hardly go in all 'guns blazing', and instead solve things using intellect, skills, and more jokes than you'd expect.
Brokenwood's third series is airing at the moment, but I wanted to talk about one of my favourite episodes of the last two series. Brokenwood isn't afraid to shy away from things that a lot of shows wouldn't touch.
In the second series episode "Leather and Lace", the coach of Detective Breen's rugby team is found dead - naked and tied to their goalposts. As the story progresses, we discover that the coach suffocated on a pair of lace underwear that were shoved down his throat.
Although the detectives chase up every possible lead to idea that said pair of lace underwear belonged to a lover of the rugby coach, we soon learn that the rugby coach was a crossdresser, and was killed because of his proclivities.
It's really rare to see that sort of thing treated well in television, and without mirth. The coach's lifestyle is not mocked or judged, and it is treated without disdain.
In New Zealand, a place in which hyper-masculine male rugby culture is a big thing, this episode was a breath of fresh air. It was a commentary on the sport, as well as being a wholeheartedly decent episode in itself.
But that's what this show does. Brokenwood is unique in itself that it portrays Kiwi culture without ever really falling into stereotypes. It's Kiwi, but not uncomfortably Kiwi.
There are gay characters, there are wine critics, there are Lord of the Rings fans - but no-one is written flatly or stereotyped. As an audience, you really feel for the characters.
In all, I'd say it's totally worth a watch.
Series Three of the Brokenwood Mysteries is currently airing on Prime Television in New Zealand; on Saturdays at 7.30pm and Sundays at 8.30pm. It has also aired in France and Australia. Past seasons are available on iTunes and Amazon.