Storybrooke 2011:
Henry (Jared S. Gilmore) goes in search of his birth mother Emma (Jennifer Morrison), leaving town for the big city. Turning up on her door step with his storybook to tell her that she is the daughter of Snow White who is now his teacher (Ginnifer Goodwin) and Prince Charming (Josh Dallas) who is in a coma, that Storybrooke needs her. That time has stopped and the Evil Queen Regina (Lana Parrilla) who just happens to be his adopted mother has turned every character in his book of fairy stories into real people. Trapped in the town, with no idea of who they are, and of course only his birth mother Emma can break the curse and save everyone. On her 28th birthday she is destined to return to bring back the happy endings stolen by the Queen.
Henry persuades Emma to drive him back home, where she leaves him with his mother Regina. She ends up booking to stay at Grannys hotel for a few days to spend a little time there making sure Henry is okay. That night the clock in the village square starts to move again. Enter a season of Regina doing everything in her power to destroy Emma, who in turn does everything she can to stay there to be close to Henry. The boy does everything he can to try and make Emma believe who she really is and about the curse so she can break it. Emma soon becoming the Sheriff, against Regina's wishes as Mayor. Helped or is it hindered by the mysterious Mr Gold (Robert Carlyle) who seems to pretty much run everything in town.
All the current day Storybrooke scenes are intercut with the past from the realm of magic before the curse. Showing you who the characters were before the curse hit, as well as who they are now. Slowly telling you the back story without giving you too much information at once. These cut scenes can be a little confusing at times, and sometimes linger on one character's information just a little bit too much. One the whole though, this is a very enjoyable series. Making me want to carry on with the next season. The well known fairy stories are told in a fresh interesting way, the characters believable, and Henry's storybook pull of stunningly beautiful hand drawings telling the story.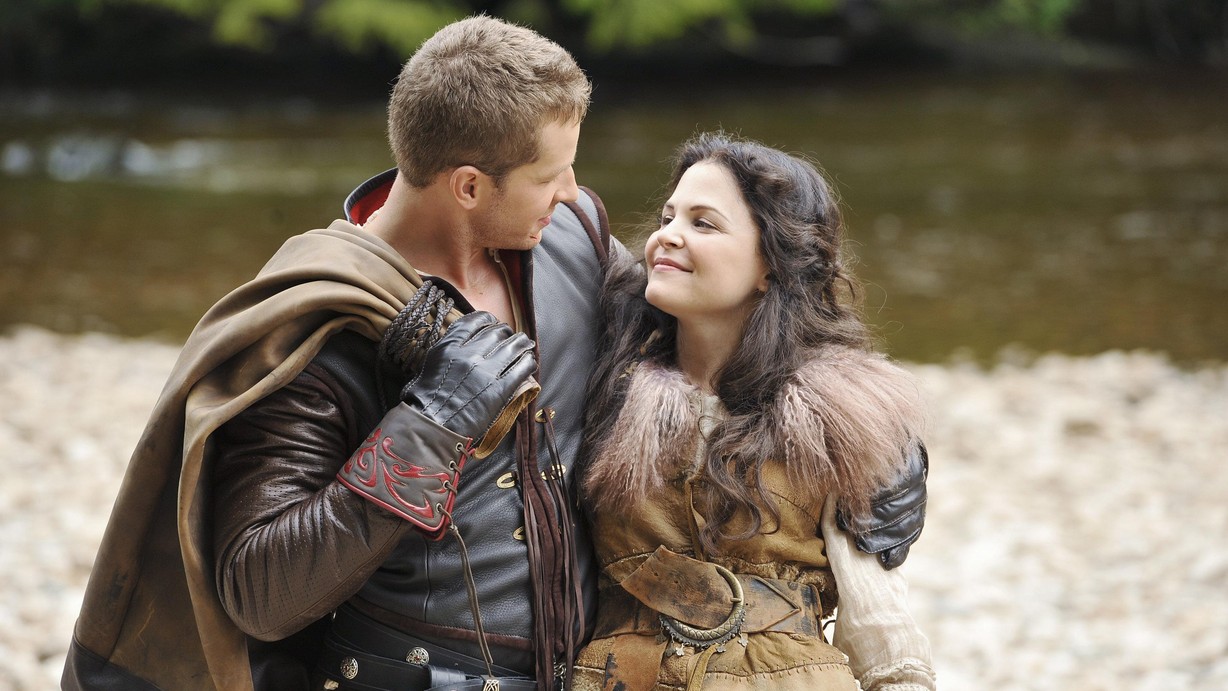 Lovely to see a show breathing life back into the old tired fantasy/fairy tale topics we know by heart and are bored of. Shows on this subject are getting more and more popular as fantasy seems to be making a rush come back the last few years.
Start the show on Netflix today, running through all the classic seasons as well as a new episode of the current series from USA every wednesday
8/10
Sarah Beth James
Owner/Editor
@wickedwitchgal