Vin Diesel better known for his action roles in films like the Fast and Furious series, is perhaps a slightly odd ball choice for a male lead in this fantasy piece. Followers have no fear, he still has a flashy fast car, still has a gun, just gained a fiery sword for the finale. He plays Kaulder, a warrior who kills the witch queen after she murders his family preventing her from unleashing a plague to destroy mankind. When she tells him he will die with her, he is happy to be free to be with his family again. With her dying breath she decides to curse him with immortality so he can never find peace.
From the middles ages to modern times Kaulder finds and fights witches along with the The Axe and Cross. An organisation who has brokered a peace between humans and witches. Allowing witches to live among humans, practising magic as long as they do not practise on any human. Of course not everyone is happy with the truce, the dark witches break the rules often which is where Kaulder comes in. Capturing them to be sentenced by the witch court, sent to witch prison. He has a constant handler/assistant called a Dolan supplied by the Axe and Cross, as he hunts witches and magical artifacts for safe keeping. His long-term Dolan and friend (played by Michael Caine) retires and ends up dead in suspicious circumstances on the same day. Leading Kaulder and his new Dolan (Elijah Wood) hunting down the people who murdered him. With only one clue the last Dolan had left to his killer, 'remember your past'.
Kaulder tracks down Chloe (Rose Leslie) a witch who runs a bar in the hopes of locating a memory charm to aid in his quest. When they are attacked, the bar burned down and Chloe's witch friend murdered she agrees to help Kaulder on his quest to track down the people trying to bring the Witch Queen back from the dead. Discovering deeper depths to her magical powers than anyone first thought.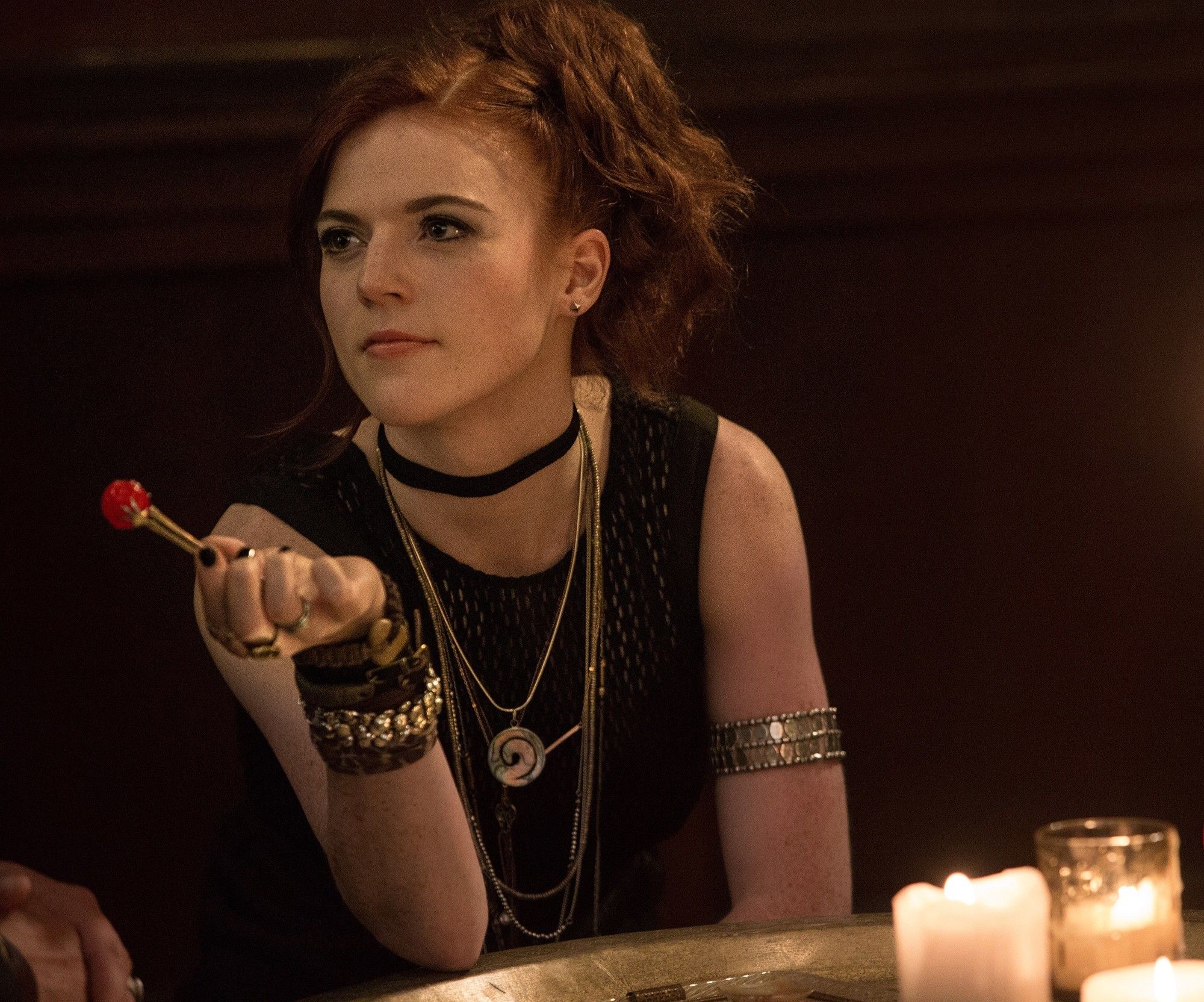 This is a deeply dark strange movie, stepping into some very dark areas of magic which seem quite disturbingly realistic. This isn't a fantasy movie about witches and questing monster slayers. This is a real life film, with a side line of witches. You can easily see the themes happening in real life, if magic was real. Other than being slightly predictable in places and the ending being rather rushed this is a very good movie. Slightly oddball for the tastes of regular Vin Diesel fans, so far making $85 million worldwide when it cost $90 million to make. Even with no yet breaking even, Vin Diesel has stated on his Facebook page over the summer that this could well run into multi sequels. I think the dvd release will really show how popular this movie is, given the fact it launched at a very difficult time of year. Coming up against the brand new James Bond, and as it comes to the end of its run against the final Hunger Games installment certainly did it no favours at the box office. Even with it timed to release around Halloween for the winter scare fest slots.
Give the film a chance, it has some very good themes. Witchcraft movies are very popular at the moment, meaning it is bound to grow in success.
rating 8/10
Sarah Beth James
Editor/Owner
@wickedwitchgal