Hotel Transylvania was a film released in 2012, a story about Dracula and his vampire daughter Mavis who after her mother was killed by angry humans. Decided the only way for monsters to survive in the human world was to create a hotel designed only for monsters, where they could escape from the human world and be completely safe. Of course once Mavis reaches her 118th birthday and is an adult, she begs to be allowed into the human world to see what is there. Dracula fakes a demonstration of humans attacking her to keep her in the hotel and from being killed. Everything changes when a human backpacker (Jonathan) stumbles into the hotel and Dracula has to hide the monsters from the human and that the human isn't a monster. Mavis eventually falls in love with Jonathan as he helps to plan her birthday party and Dracula gives in and allows Mavis to travel the world with him. Knowing that he is her 'zing' and they have to be together. Full of witty one liners appealing to adults and children alike it was hardly a surprise when this fabulous movie $358 million, was nominated for a Golden Globe and is still a firm favourite of Halloween movies for all ages.
Its sequel released September 25th this year, carrying on the story line where we left off. Mavis and Jonathan are married, and soon become parents. Leading a huge lifestyle change for both the monsters and the humans as they try to co-exist. Mavis's son Dennis shows no outward signs of being a monster, which can take until the age of five. She isn't concerned at first, thinking he will change in time, letting him play with the wolf pups and other monsters. Jonathan fits into life at the hotel, even if his visiting family are not so comfortable. As Dennis grows older Mavis grows concerns that he really just doesn't fit the monster life and must be a human. Against Jonathan's wishes, and Dracula's as well she starts to make plans to move him away to Jonathan's family where he will 'be safe'. Leaving Dracula and the monsters trying one last attempt at bringing out Dennis's monster side while his parents visit California to work out what their new home could be.
Although i did heartily enjoy the movie, the parts where Dracula and the monsters go on a road trip looking for Dennis's inner monster are highly amusing. I just didn't find the same quality of humour or storyline as the first film. It feels too much like they get stuck in what makes people 'normal' or 'a monster', dealing with yes important issues of a child growing up and wanting to fit in. While doing it in a way that the child won't realise it is being taught a lesson. It just feels rather strained in places, where Mavis just wants what is 'best' for her son, and is almost brainwashed into thinking human is normal. As with most films I am sorry to say this sequel just can't beat the original. Kids will enjoy it, the adults will be left feeling slightly bored at most of the movie other then how things have changed for the monsters. I do wish they had made more of said road trip given the fact it was the most amusing part. However it is still beating the original movie's box office takings reaching $47.5 million on opening weekend alone.
8/10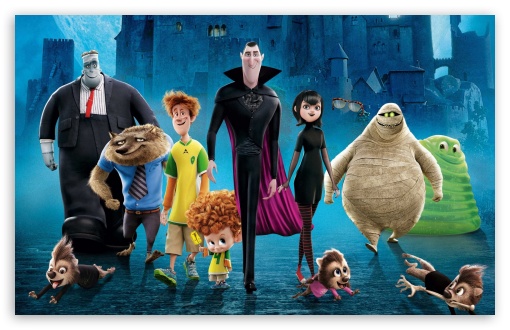 Sarah Beth James
Repost from thecinemarks.com