We should all know the classic film Ghost from 1990, starring Demi Moore and Patrick Swayze as the lead characters. Where Sam Wheat is a banker, in love with a beautiful woman (Molly), just buying a flat together. Making it their own personal space. She is a sculpture, and so in love with him. Hurt every time she says I love you, and he can only ever reply with ditto. With his friend Carl, Sam discovers there are funds in the wrong accounts. Too much in some, too little in others. Not sure who he trust he only confides in Carl, and starts running the code line by line in paper form looking for where the errors have happened.
Big mistake, Molly and Sam get mugged walking home one night. The man has a gun, Sam struggles with him to protect Molly. Next thing we know Sam is running after the guy, leaving Molly behind screaming. When Sam turns around, he sees Molly stood over his own bleeding body. Trying to work out what is going on, he follows them to the hospital and his eventual death. Realising he is nothing but a ghost while talking to another spirit in the waiting room. The white light comes for him, but he can't leave Molly behind. She needs him, and he needs to find his killer so she is safe.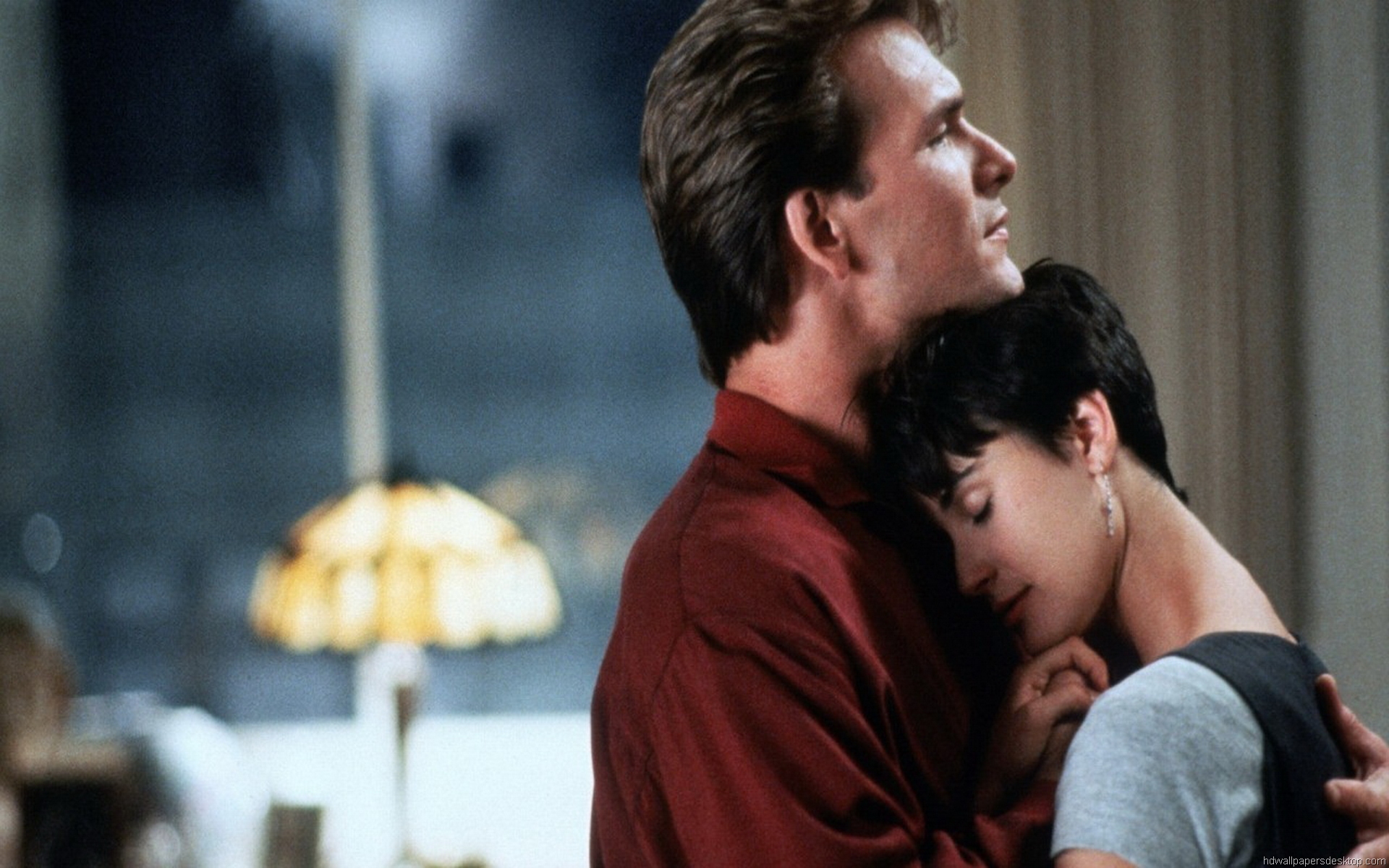 Following Molly until he finds a purpose or a way to investigate, she is there when Willy (the mugger) breaks into the apartment looking for Sam's black book of numbers. He leaves when realises he isn't alone. Sam follows him back to his apartment, not sure how to find a way to tell Molly what he has discovered. Until he comes up against Oda Mae Brown, a psychic played by the great Whoopi Goldberg. She is holding a séance for a client, he is laughing and taking the mick out of her as he KNOWS there are no other ghosts there. Oda Mae, can hear him. For the first time in her life, she hears a real spirit. Not that it will be the last, Sam has unwittingly unlocked something inside of her. Now he has to chase after her, doing anything he can to force her into helping him with the case. Otherwise he will be reunited with Molly far sooner than he could possibly wish.
The stage show is surprisingly true to the original storyline as well as the classic song: Unchained Melody. Even using quotes from the song as the stage cover. With a few original songs picked into the mix of course. Slight problems I have with the stage show were missing out Molly's jumper she made, one of Sam's proofs. I did hate that the 'penny' scene had been removed, although I guess it would be very difficult to recreate in the environment. As well as missing out a lot of Sam's 'training' from the ghost on the under ground. However the training and ghost sections we see are completely fantastic! They have turned the ghost into a biker type, who does everything at a wave of his hand. Even throwing commuters around! He is one of the best members of the cast! Oda Mae being stalked by 'I'm Henry the Eighth I Am' tragically was removed, sob. Again she is a fantastic character, perfectly true to Whoopi's role and personality.
The staging is truly epic, the sound track fantastic, the scenes where the 'bad things' come to take certain members of the cast away are so creepy I flashed back to my childhood being scared of what was happening. The ending is just breath taking as Sam's soul goes to heaven, sorry if that is a spoiler but pretty sure anyone who even looks at the poster knows eventually he HAS to pass on! I really loved the whole production.
Apart from one HUGE thing:
The cast!
I attended on a Wednesday afternoon showing at the Theatre Royal in Nottingham to discover not one, not two, but ALL THREE of the main cast members were absent. Sam, Molly AND Carl. I understand people get sick, I understand that they need days off while they are touring. I have no issue with seeing understudies in main roles as they are often a much better performer at the lack of being on stage often in the spotlight. I have often said how much I enjoy understudies in my reviews. Having all THREE off on the same day is completely disrespectful to the audience, it felt like none of them could be bothered to come into work on what was a good 80/90% sell out showing. With posters everywhere showing the main cast not the understudies.
Give them their due Sam Ferriday made a fantastic Sam, he was believable. In control and commanded the stage as well as the eye's attention. Carl played by Ethan Bradshaw was almost as good, I think my not liking him was only tainted by the fact I knew what his character would do from seeing the film dozens of times. With the two of them and the main cast Molly I could have forgiven and ignored the fact we had understudies on. However we didn't have the main Molly, we had Kelly Hampson in the role. A girl who has as much emotional diversity as a carrot. A girl who can act only one emotion, aka LOOK AT ME!! I am SOOOOOOOO pretty!!! Stood here singing, pretty, pretty, pretty! She had no emotional what so ever in the kissing scenes with her lover, in the crying scenes when he died. Her happiness at seeing Sam again was bland at best. The girl couldn't even fold a shirt while singing. Here we have a chorus member who should never have reached beyond her role. She has no stage personality, no presence, and little acting ability. She would be better off performing on High School Musical than a real stage. Her vocals were perfect on the pieces, which was exactly the problem. She only concentrated on the technical side, never showing a single shade of diversity in any of the pieces. She is one person I hope to never have to endure in a stage show again!
Even more shocking, was the fact that the chorus did not change a thing in their performance to hide the missing members of the cast. As in, where there should have been four people in a section, now there are only three and as the dance progresses it becomes even clearer that cast members are missing. All they needed to do was move slightly off their spots to cover the gaps. Which any pro company should have done! Making the team look like a messy am dram production dress rehearsal. Certainly it wasn't worth the money paid to see it. The touring cast need to go back to rehearsals ASAP, and the main cast need a stern talking to about professionalism.
6/10
Purely because of the cast attitude, I would go and see this amazing stage show again. Just not until the cast is replaced.
Sarah and Sam
Owner/guest writer