Spoilers
On Wednesday, November 16, FX wrapped up the sixth season of its immensely popular horror anthology program American Horror Story. Using a recurring cast of actors that has included such names as Jessica Lange, Kathy Bates, Lady Gaga, Angela Bassett, Wes Bentley, Michael Chiklis and Gabourey Sidibe, every year AHS has told a different story built around familiar horror tropes. Audiences have watched tales of abandoned insane asylums, covens of witches, sideshows and more. This year, AHS revisited a theme from its first season – a married couple with a troubled marriage purchases an alleged haunted house – but used an entirely new format to approach it: 1990s-ish re-enactment shows and reality TV.
As for the story, this gets a little complicated, so bear with me. For the first half of the season, Matt Miller (Andre Holland) and his wife Shelby (Lily Rabe) are the subjects of My Roanoke Nightmare, a new television series with a formula similar to '80s and '90s hits Unsolved Mysteries and Sightings. Matt and Shelby recount to the camera their terrifying experience moving to a large house in the middle of the woods in North Carolina and the supernatural horrors that endanger them. Their confessions to the camera are interspersed with "dramatic re-enactments," with Matt's part portrayed by television actor Dominic Banks (Cuba Gooding Jr.) and Shelby's portrayed by actress Audrey Tindall (series star Sarah Paulson). Through Dominic and Audrey's scenes filmed for My Roanoke Nightmare, we relive Matt and Shelby's ordeal as they're beset upon by the ghosts of 16th-century early American settlers who disappeared mysteriously from their colony as well as the spirits of past owners of the house and a still-living family of backwoods hill people. There are other important characters in this season of American Horror Story as well, including Matt's sister Lee Harris (Adina Porter) and her re-enactment counterpart, Monet Tumusiime (Angela Bassett); and the leader of the lost colonists, who's known as The Butcher, portrayed in re-enactments by actress Agnes Mary Winstead (Kathy Bates). Series favorites Evan Peters, Frances Conroy and Leslie Jordan also return for minor (but memorable) roles.
Still with me? Good. So the first half of this year's American Horror Story is a fake "close encounters" show with the "real survivors" Matt, Shelby and Lee talking about this haunted house with homicidal redneck neighbors as re-enacted by "television actors hired by the producers." The three survivors' story seems to be at an end far too soon for the season to be done – about six episodes in. Fortunately, My Roanoke Nightmare creator/producer Sidney Aaron James (played by 30 Rock's Cheyenne Jackson) pitches a second season to his network. He tells them he'll convince Matt, Shelby and Lee to return to the Roanoke house alongside the actors who portrayed them in the re-enactments for Return to Roanoke: Three Days in Hell. Sidney convinces the survivors and their counterparts amidst "Where Are They Now?"-style clips to catch us up on the success of the first season and its effects on the survivors and the actors who played them. In the interests of using as few spoilers as possible, I'll only say that several of those involved in the first season have had personal life struggles and downfalls that make them an easy sell for Sidney to lure back to the house. Return to Roanoke is set up with 70+ cameras in the house and fake scare gags by Sidney's production crew to put the survivors and the actors in a real fright.
Suffice to say, the special effects are unnecessary as the real horrors of the Roanoke house return and wreak bloody havoc on all involved, as we see through found footage of the cameras in the house and cell phones provided to the survivors and actors by Sidney's crew.
We've got plenty of villains to go around this year, who are all balanced well. There's the colony of American settlers, complete with torches and pitchforks; a killer in a pig's head mask; a pair of homicidal twin nurses, who may or may not have been romantically involved with each other; an Asian family who bought and died in the house several decades prior; some new American brand of witch who advises The Butcher; and the Polk family, neighbors to Matt and Shelby who play a larger part in the story than is initially implied.
For my money, this is the best American Horror Story has been since its second season, Asylum. Visually, not only have they thrown away the campiness and fashion focus from seasons four and five, but the color palette is largely muted earth tones, which provide for a very gritty and realistic set. The violence is brutal and unapologetic, the found footage scenes are minimally dizzying, the first half of the season perfectly captures the cheesy nature of re-enactment shows and AHS creators Ryan Murphy and Brad Falchuk use different cameras, film and sound mixing to differentiate between what is and isn't real. The story kept me guessing throughout most of the season, and even when I predicted where it was going I was excited to get there. I'm reluctant to delve too deep into the story itself because I highly recommend checking this out for yourself, but I will say that the two halves of the season had their shares of scares, twists, suspense, characterization and drama. The information can seem, at times, as though it's being released at a snail's pace, but I believe it's all for the greater good of the story.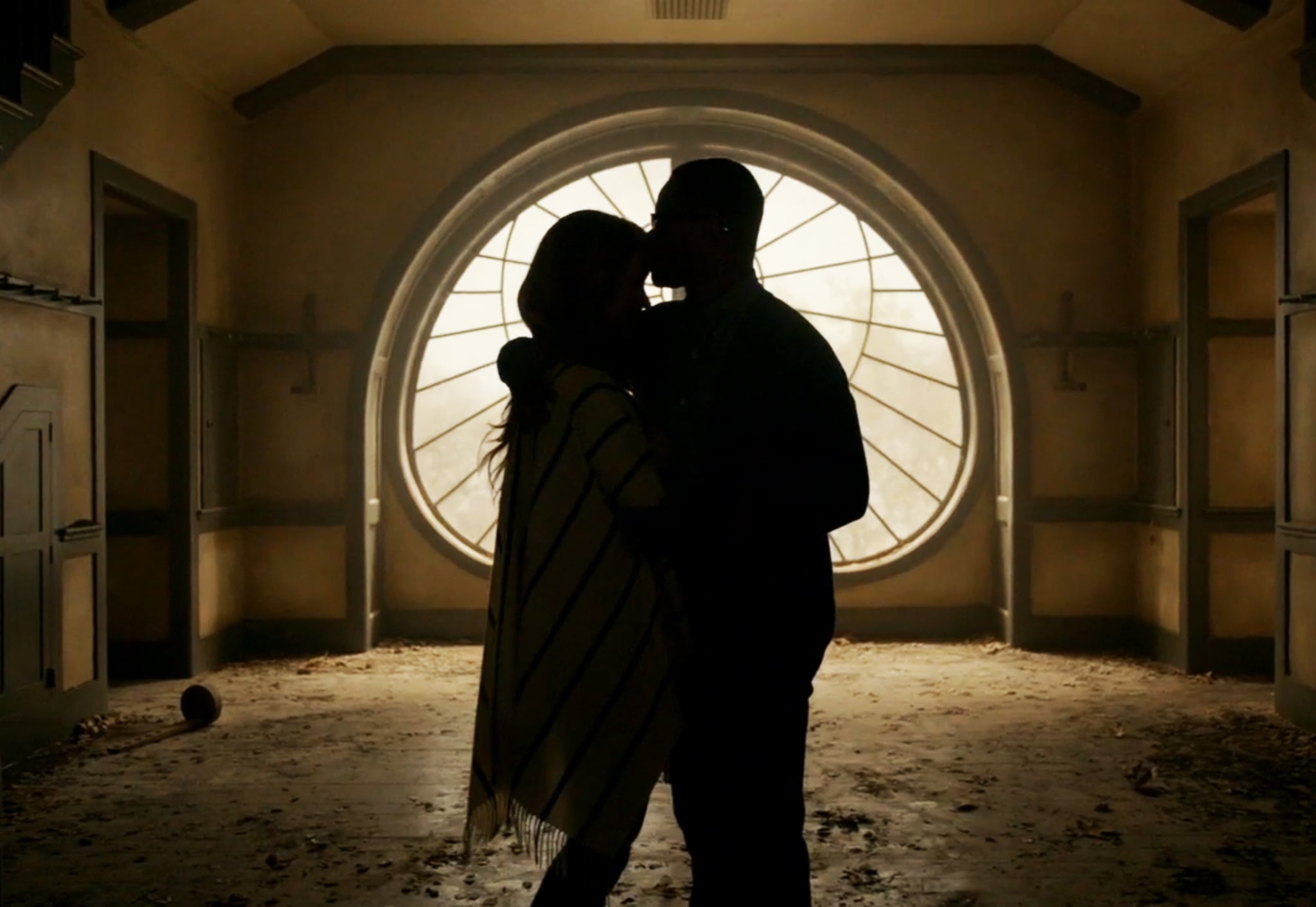 Thematically, I was impressed by how "meta" or "story within a story" this season got, reminding me of such reality-bending films as Perfect Blue and Lost Highway. Think about it: Sarah Paulson is a television actress playing Audrey Tindall, who is a television actress playing Shelby Miller, a survivor of a nightmare scenario, who is actually played by Lily Rabe, another television actress. Things get muddied up fantastically as the "real survivors" of the Roanoke house (Matt and Shelby) become involved with their re-enactment counterparts, Dominic and Audrey (Cuba Gooding Jr. and Sarah Paulson). Even this season of AHS itself is portrayed as two seasons of horror re-enactment/reality TV with mixed aspects of reality and fiction in the mix. In fact, the Roanoke story of the missing 16th-century colonists is (loosely) based on a real American mystery.
Another highlight of the show, as is always the case with American Horror Story, is the collection of influences from which it draws. In my opinion, I saw elements of The Texas Chainsaw Massacre and The Blair Witch Project this year with hints of Deliverance and The Witch. It even reminded me a bit of the playable teaser for Resident Evil 7 released earlier this year, though I doubt that was intentional as the production of the show would likely have been too far along by the time the RE7 demo was released.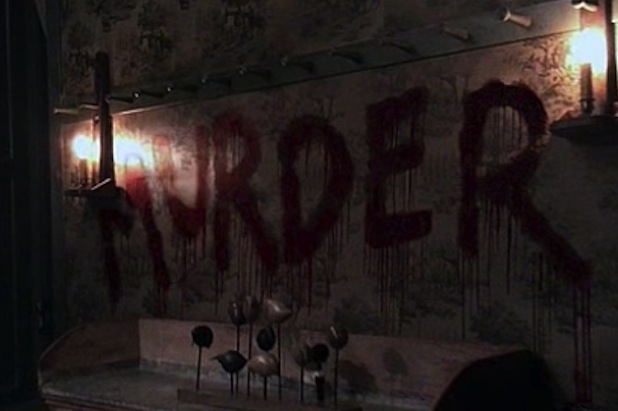 I did have one qualm this year. I've always felt as though the season finales in American Horror Story go an entirely different place than they should. Throughout a dozen episodes of horror, malevolence, the dark side of humanity and so much more, there's often some weird, bittersweet, off-balance last episode of the show, and while Roanoke was better than a lot of the other finales AHS has produced, it still didn't end as strongly as it could have. I think it frustrates me because at its highest points, AHS is the booster shot that modern horror needs – and there's nothing like it on television. So to have it trip and stumble across the finish line is such a shame.
If you thought season three (Coven) was too campy, season four (Freakshow) was unimpressive and season five (Hotel) was abysmal, you're not alone. Many fans have bemoaned its decreasing scares or given up on American Horror Story entirely in its last two years. Fortunately, Roanoke is by all accounts a return to its pique storytelling and filmmaking. Its balance of multiple storylines, its dark tones, its characters and elements of horror are all back to a remarkably high level, and I for one will have more enthusiasm to tune in again next year than I have in a long time.
Jonny
Guest Writer