Adam Lambert has clearly been enjoying his time in OZ working with Xfactor as a judge. Working closely with mentoring his under age singers. Something he has always enjoyed doing. Unluckily I haven't had time to watch any of his appearances working so closely with so many theatre production reports lately. However I did see come across my desk the performance of Evil in the Night from the Halloween episode of the show.
Adam Lambert is legendary for being completely Halloween obsessed. Probably the only person in the world more obsessed than I am, and that is saying something! Gifting us lavish costumes every year from a glampire, to genie, werewolf and so on. Hiring out Boothby Bellows in LA for his yearly party. It has been clear to see from his social networks the last week before Halloween that he was missing being able to do something for the season. Leaving us all wondering what he would do the nearest episode to the date.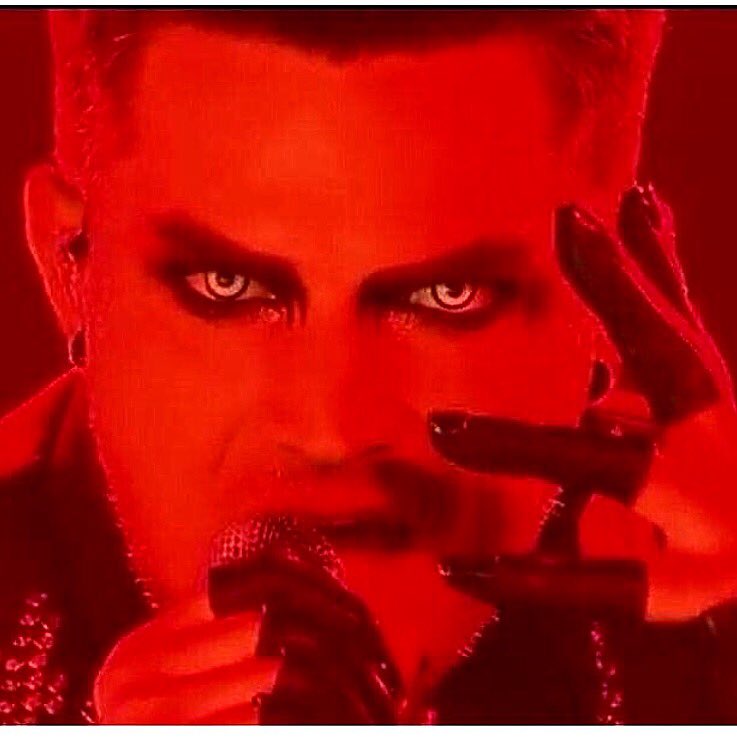 We were not disappointed as he leapt to the stage to show his students how things are done. Looking stunning in black leather and a glittering black jacket. Full make up, gloves, heavy eye make up and contact lenses. Blasting into the most energetic rendition of Evil in the Night I have ever seen. Backed by a band of skellingtons as well as flames all over the stage. Rocking the area in creepy red light giving it everything he had.
Now if only he would perform it in concert in the same style!
Official link to the performance can be seen below:
https://www.youtube.com/watch?v=jtbE6l700HY&feature=player_embedded
Sarah Beth James
Owner/Editor